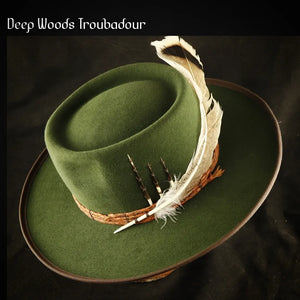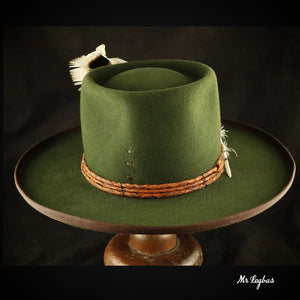 Deep woods Troupadour
A telescoped crown broad brim number made in heavy weight rabbit felt and finished in a diamond plait with triple quill feature and curled turkey feather.
One for the wanderer
The music echoes in the emptiness. It reminds us where we came from and where we're bound.
Size 60/ 7 1/2